In the golden autumn of October, China Retail Industry Expo (CHINASHOP) is co-sponsored by China Chain Store and Franchise Association (CCFA) and Beijing Zhihe Lianchuang Exhibition Co., Ltd. and undertaken by Beijing Zhihe Lianchuang Exhibition Co., Ltd. Since its establishment in 1999, the exhibition has experienced 21 years of development and has become an annual professional exhibition in the retail industry.
The 22nd China Retail Industry Expo
Time: November 19-21, 2020
Venue: National Convention and Exhibition Center (Shanghai).
Organizer: China Chain Store & Franchise Association (CCFA)
Organizer: Beijing Zhihe Lianchuang Exhibition Co., Ltd.
Exhibition area: 100,000 square meters
Exhibition halls used: 5.1, 6.1, 7.1, 8.1
Shenzhen Rainbow Source Technology participated in the retail industry exhibition as the only manufacturer of LED shelf screens in the 7.1 exhibition hall, booth number 7.1-325. Rainbow Source Technology is a professional manufacturer of LED Displays. It has been committed to the LED manufacturing industry for more than five years. The company's R&D and senior sales staff have more than ten years of experience. The company is committed to the global market development of LED Display products. Domestic cooperative customers include well-known LED listed company Unilumin Technology, Lanpu Technology and channel distributors in various regions of China; overseas markets cover North America, South America, Europe, Asia Pacific, Middle East and other markets. An important overseas strategic partner-Nestlé, a world-renowned brand.
Caihongyuan Technology takes the cool, bright and technologically-sense smart LED Shelf Screen as the carrier, relying on the opportunity of the 2020 Shanghai Retail Exhibition to create smart supermarkets, unmanned supermarkets, chain bars and various smart LED display overall solutions and system integration . In addition to LED smart supermarket shelf screens, Rainbow Source Technology also provides a variety of indoor and Outdoor LED Display products, the product range covers P0.9-P10, and P15-P20 and other building lighting LED display products.
In this exhibition, Rainbow Source Technology attracted the attention of the exhibition media. Mr. Huo, general manager of Rainbow Source, accepted the interview and introduced in detail the commercial value and future prospects of smart supermarket shelves.
Mr. Huo, general manager of Rainbow Source, being interviewed by the media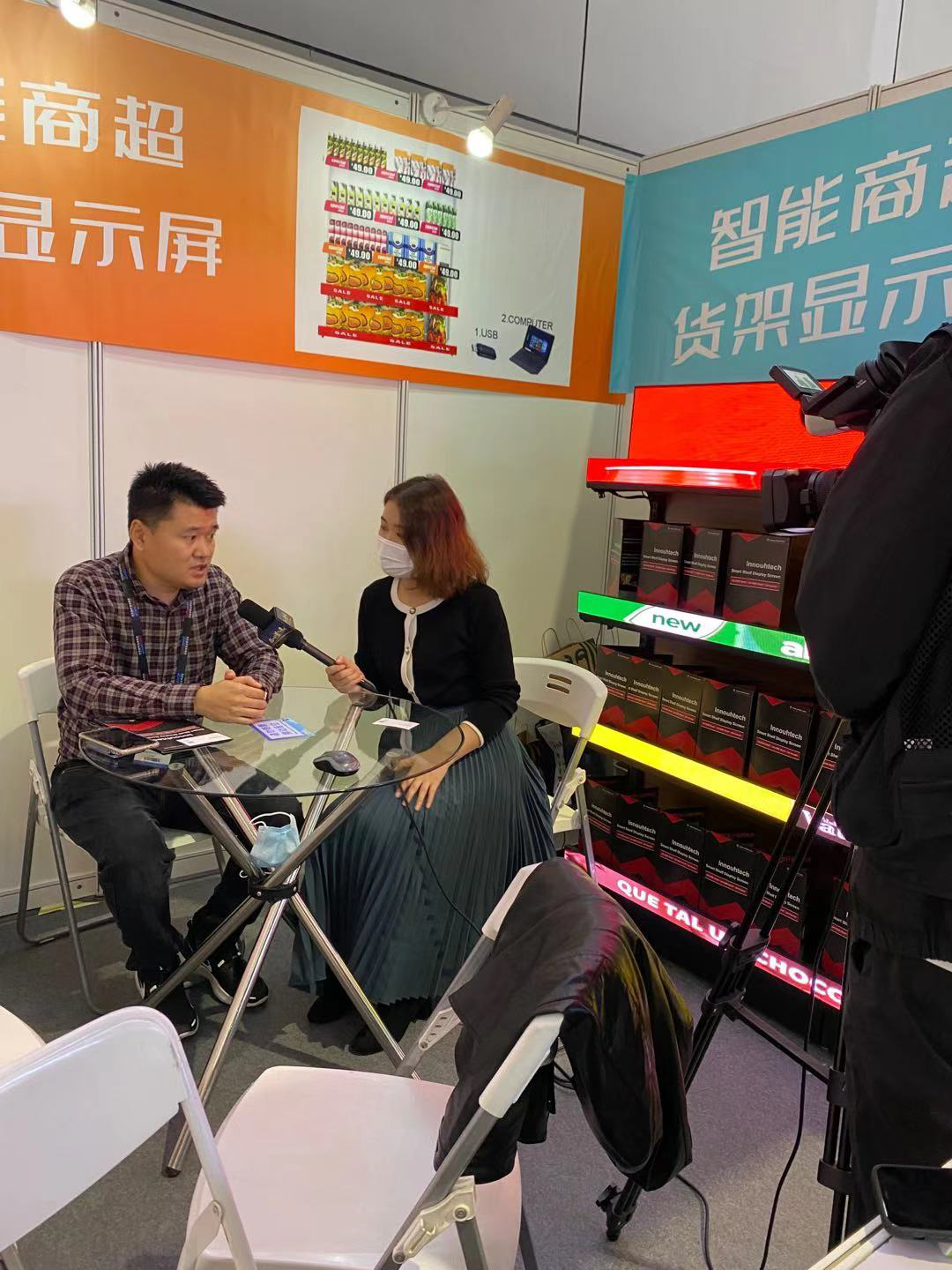 Mr. Huo, general manager of Rainbow Source,
receiving strategic cooperation customers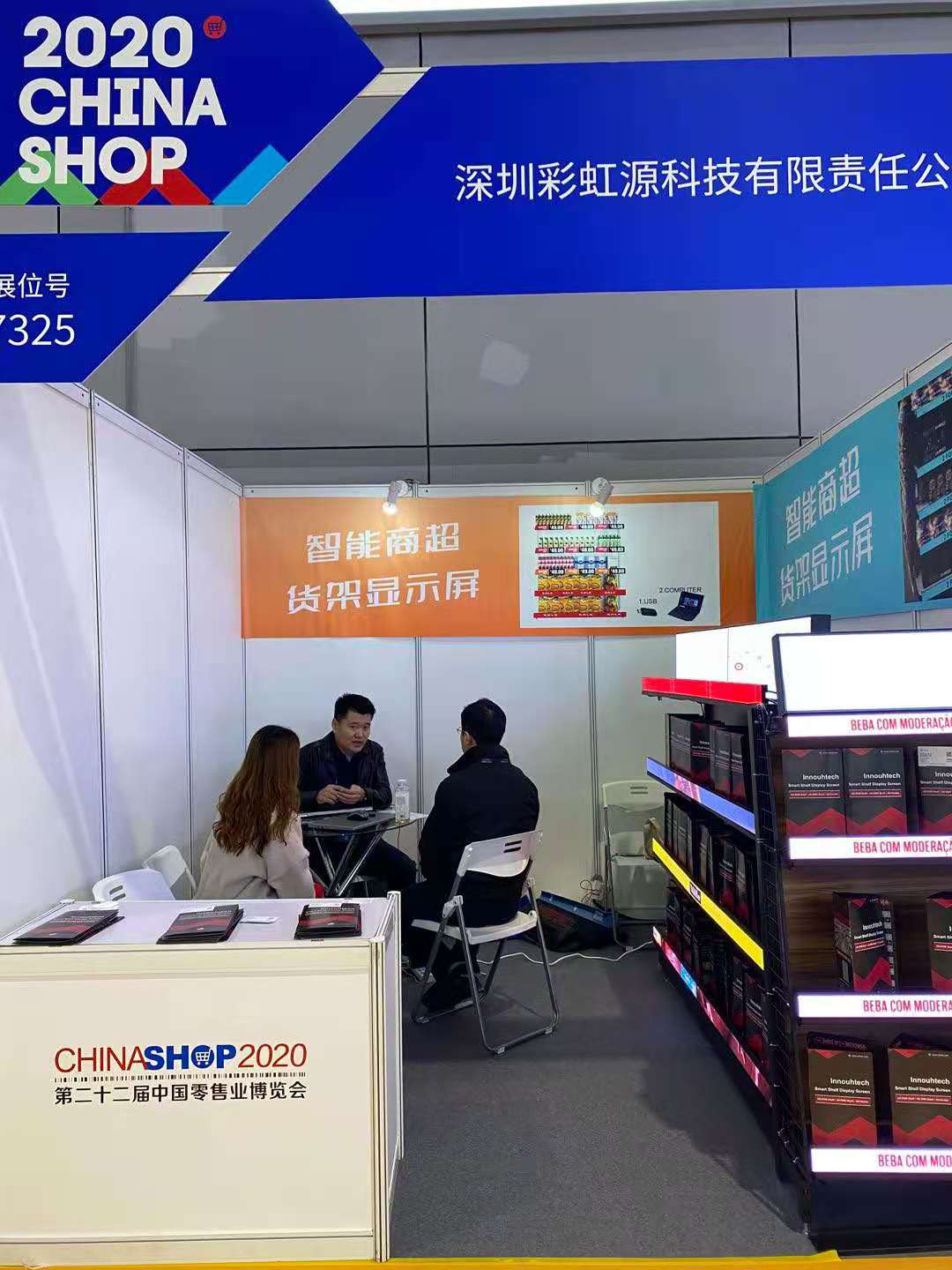 The customer reception at the Caihongyuan Exhibition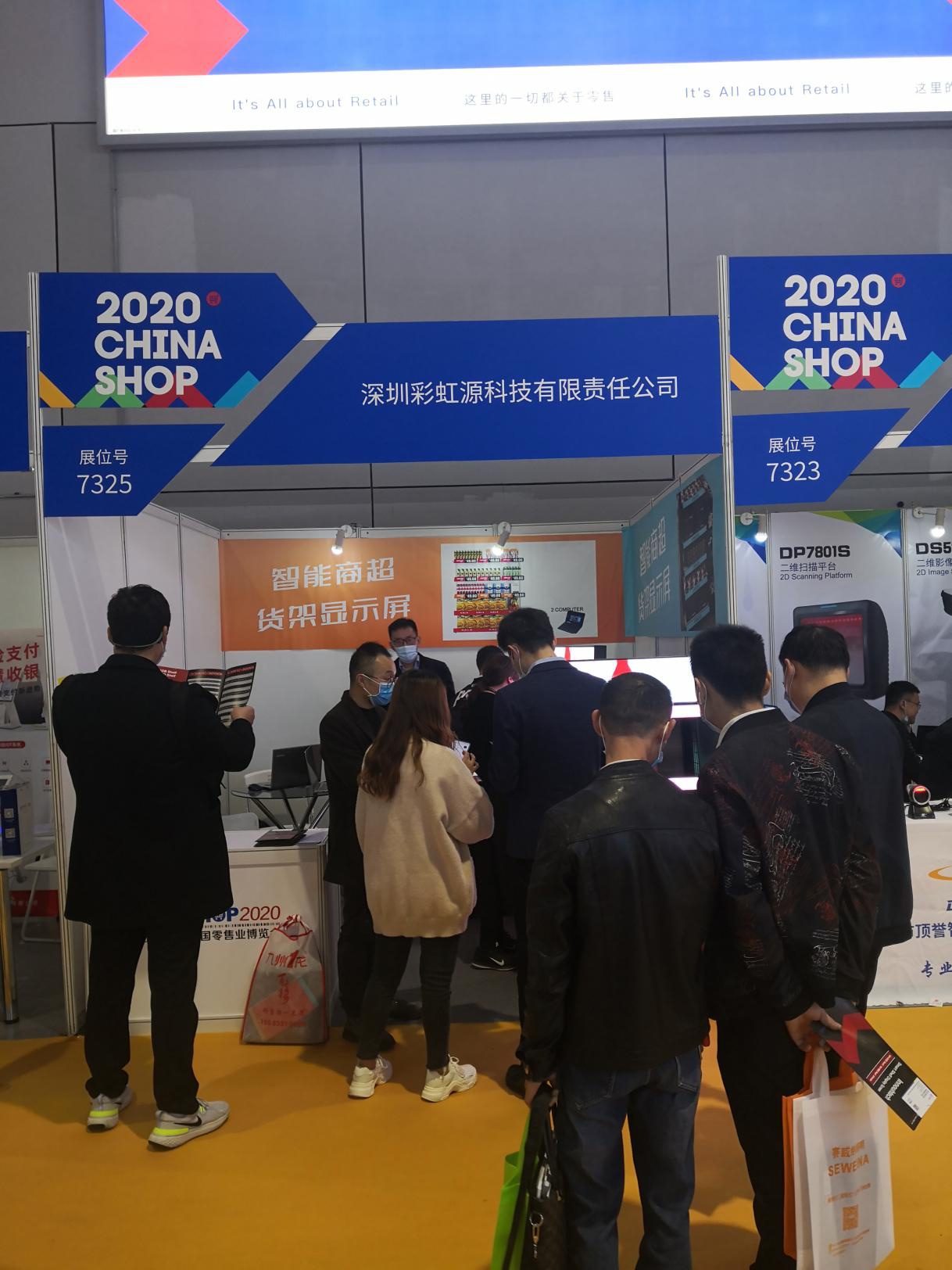 Smart supermarket shelf display, please choose Shenzhen Rainbow Source!

Rainbow source, rainbow source,

Rainbow manufacturing, the source of quality products!

Shenzhen Rainbow Source Company sincerely invites global agents and distributors

Contact:

Felix Wen:felix@uhled.com 13537899843

Lisa Zhao:Lisa@uhled.com 17322313014



Shenzhen Uhled Technology Co., Ltd.
Business Type:Manufacturer
Product Range:Displays, Signage and Optoelectronics , LED Modules
Products/Service:LED Displays , LED Modules , LED Billboards , Transparent LED Displays , LED Screen , Shelf LED Display
Certificate:ISO9001 , CE , FCC , RoHS
Company Address:NO.402A,Building 22,Chuangye industrial park,Shapuwei community,Songgang street,Baoan district,ShenZhen,China, Shenzhen, Guangdong, China